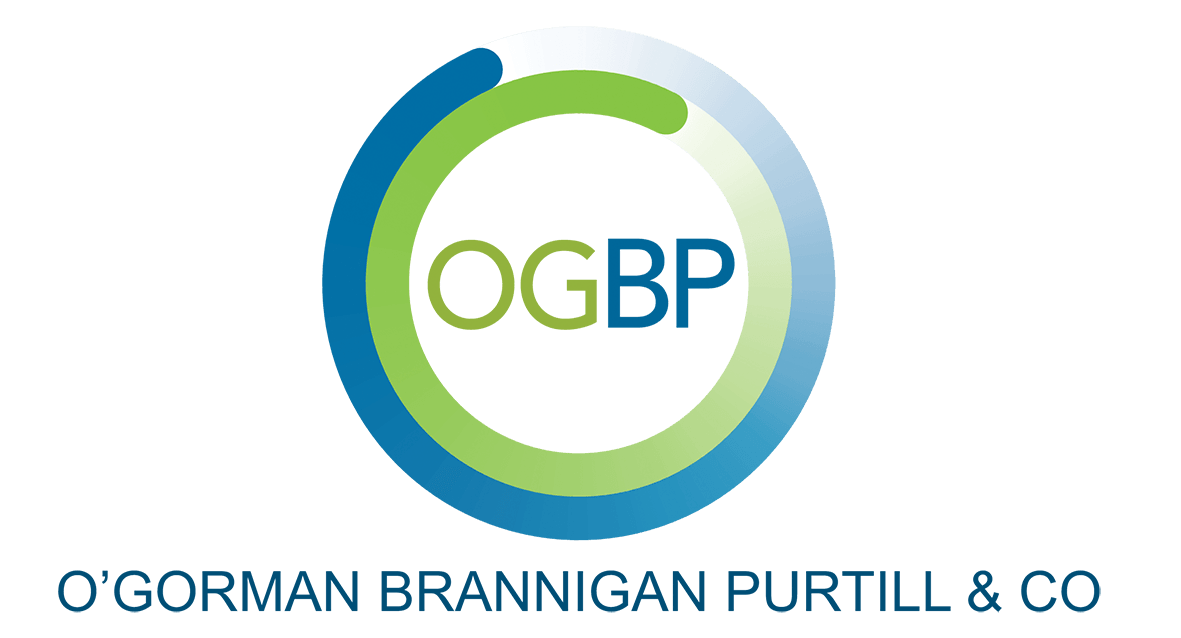 Your Success is our Business
OGBP Legal Disclaimer
The information contained in this website is intended for general guidance on matters of interest for the personal use of the reader, who accepts full responsibility for its use. The application and impact of laws can vary widely based on the specific facts involved. Given the changing nature of laws, rules and regulations, and the inherent hazards of electronic communication, there may be delays, omissions or inaccuracies in information contained in this site. As such, the information in this website does not constitute financial or other professional advice on any particular service or product and should not be used as a substitute for consultation with professional accounting or tax advisors. You should not act or refrain from acting on the basis of any information or material contained on or in this website without seeking appropriate advice and prior to making any decision or taking any action, you should obtain specific financial advice applicable to your own particular situation.All information on this site is provided without guarantee of completeness, accuracy, timeliness or of the results obtained from the use of this information and without warranty of any kind, either express or implied.
OGBP shall not be accountable for, and does not accept any liability or responsibility whatsoever, for any inaccuracies, omissions, errors, misleading information, loss or damage howsoever arising (including without limitation, incidental, punitive, exemplary, special or consequential damages, loss of profit or damages resulting from lost data or business interruption), be it by negligence or otherwise, or expense resulting from:-
a. Using the information and contents of this website whether with or without authorisation;
b. Relying on the information and contents of this website, whether downloaded or not;
c. The performance, operation, functionality, non performance, unavailability, inaccessibility, or corruption of this website;
d. Communicating with us or transmitting instructions to us over the internet via this website.
Certain links in this website connect to other sites maintained by third parties. OGBP have not verified the contents of such third party websites and make no representation as to the accuracy or any other aspect of the information contained therein. OGBP take no responsibility for the content or information on any such websites.
OGBP does not guarantee the accuracy or veracity of the views of the partners, directors, associates, consultants, employees, affiliates or other representatives which may be expressed in this website or expressed in any other manner which may reflect their own personal views and may not be reflective of the views or opinions held by OGBP. OGBP does not guarantee the accuracy or veracity of such material and does not accept any liability for any act (or decision not to act), use, misuse or distribution resulting from use of this material.
To the fullest extent permitted by applicable law, neitherOGBP nor any of its partners, directors, associates, consultants, employees, affiliates or other representatives will be liable for loss or damage arising out of or in connection with the use of any materials on or in this website or any facilities or services offered through this website.
The use of this website is at the sole risk of the user.
OGBP
Anglesea Street, Clonmel, Co Tipperary.
22 Bridge Street, Ringsend, Dublin 4
OGBP is a dynamic and innovative firm of Accountants, Auditors and Taxation Advisors. Through our partner led offices we offer each client a hand's on approach that will deliver the desired results in a timely and efficient manner.

Certified Public Accountants, Registered Auditors & Registered Taxation Consultants.
Authorised to carry out Audit Work & Investment Business by the Institute of Certified Public Accountants in Ireland. O'Gorman Brannigan Purtill & Co. Limited
Registered Office: Anglesea House, Anglesea Street, Clonmel, Co. Tipperary. Registered In Ireland No. 519314