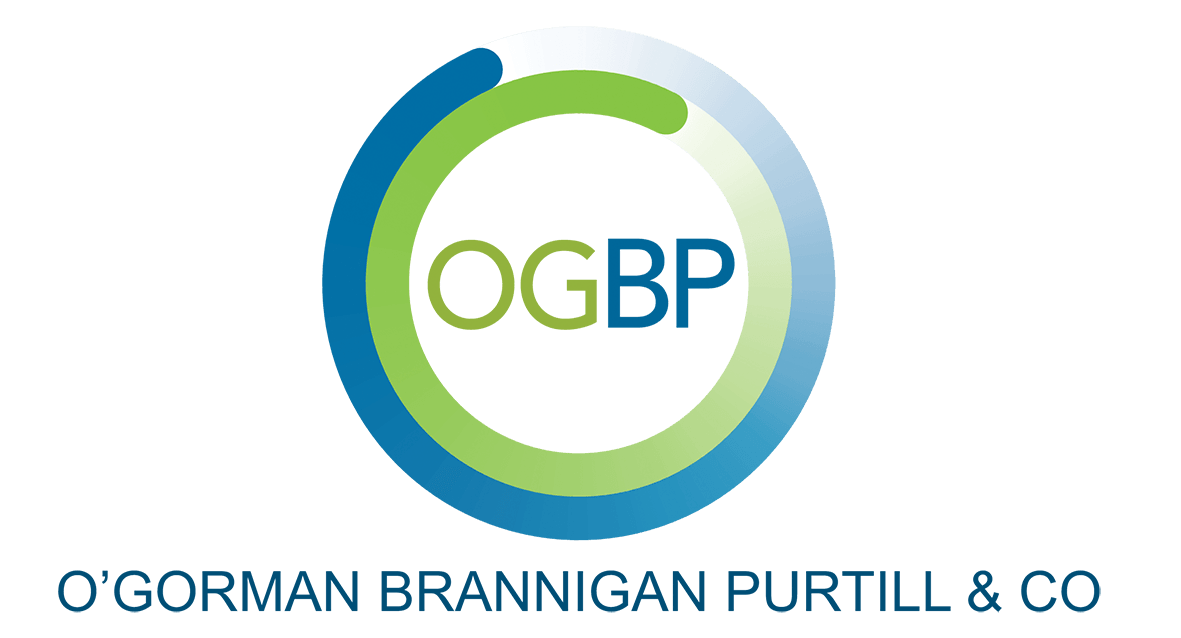 We at O'Gorman Brannigan Purtill & Co Limited act as Broker between you, the consumer, and the product provider with whom we place your business.
The background
Pursuant to provision 4.58A of the Central Bank of Ireland's September 2019 Addendum to the Consumer Protection Code, all Brokers, must make available in their public offices, or on their website if they have one, a summary of the details of all arrangements for any fee, commission, other reward or remuneration provided to the Broker which it has agreed with its product producers.
What is commission?
The commission is the payment earned by the Broker for work undertaken on behalf of both the provider and the consumer. The amount of commission is generally directly related to the quantity or value of the products sold.
There are different types of commission models:  Click here to read more
OGBP
Anglesea Street, Clonmel, Co Tipperary.
22 Bridge Street, Ringsend, Dublin 4
OGBP is a dynamic and innovative firm of Accountants, Auditors and Taxation Advisors. Through our partner led offices we offer each client a hand's on approach that will deliver the desired results in a timely and efficient manner.

Certified Public Accountants, Registered Auditors & Registered Taxation Consultants.
Authorised to carry out Audit Work & Investment Business by the Institute of Certified Public Accountants in Ireland. O'Gorman Brannigan Purtill & Co. Limited
Registered Office: Anglesea House, Anglesea Street, Clonmel, Co. Tipperary. Registered In Ireland No. 519314